RFS Samara. RIA photo
.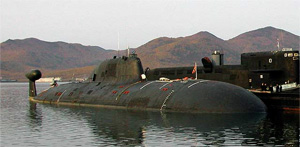 RFS Bratsk, rusnavy.com
Two multi-purpose Project 971 nuclear submarines Samara and Bratsk of the Russian Pacific Fleet will be delivered to the city of Severodvinsk, a nuclear shipbuilding center in Russia's northern Arkhangelsk region. They will be upgraded at the Zvezdochka military shipyard, the military shipyard's press service told ITAR-TASS on Wednesday.
A dock-ship will deliver nuclear submarines from the Far-Eastern port of Petropavlovsk-Kamchatsky on the Northern Sea Route.