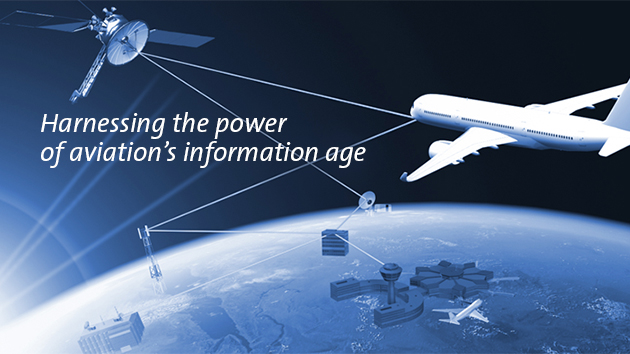 Rockwell Collins
Paris June 15, 2015 - Rockwell Collins today released its latest e-book titled "Harnessing the Power of Aviation's Information Age" in conjunction with the Paris Air Show, taking place June 15-21.
The new e-book, which addresses the future opportunities that exist in flight deck systems, inflight entertainment and connectivity solutions (IFEC), networks, airport operations and the global airspace, is authored by industry experts from Rockwell Collins.
In the book's introduction, Jeff Standerski, senior vice president of Information Management Services, and Kent Statler, executive vice president and chief operating officer, Commercial Systems for Rockwell Collins, state, "The aviation industry is in the midst of a new information age. By 2030, the number of active air transport and business aircraft is expected to grow to nearly 85,000 – with 80 percent of those equipped with new information-enabled systems. Beyond the aircraft, cutting-edge innovations are creating faster and more secure air and ground networks and more streamlined airline and airport operations. These developments are making a seamless, secure and integrated aviation ecosphere a reality."
Topic addressed in the e-book include:
Networks: Four principles for tomorrow's information flow

Flight deck: New phase in information management for flight crews

Cabin: engaging and empowering passengers beyond IFEC

Airports: the airport of tomorrow

Airspace: using information to move from control to management
The e-book is available for download at www.rockwellcollins.com/infoage