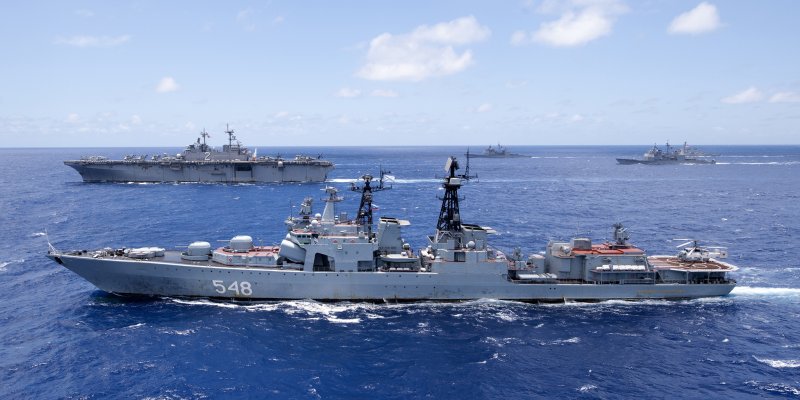 PANO
July 31, 2015 - Three ships of the Russian Navy's Pacific Fleet, with 482 crewmembers on board, docked at Tien Sa port in Da Nang city on July 31st.
The ships are the Admiral Panteleyev destroyer, Pechenga tanker and SB-522 tugboat.
The Russian guests were welcomed by representatives from the Department of External Relations under the Ministry of National Defence, Naval Region III Command, Da Nang city's Military Command and Border Guard Command, and Russian Consulate General in the city.
During the three-day visit, the Russian guests will meet with leaders of the city People's Committee and Naval Region III Command, lay a flower wreath at Da Nang city's Monument for Martyrs and Heroes, and visit tourist sites in the city.
The visit by the Russian ships will contribute to further development of the defence cooperation relationship between the two armies.
Translated by Van Hieu