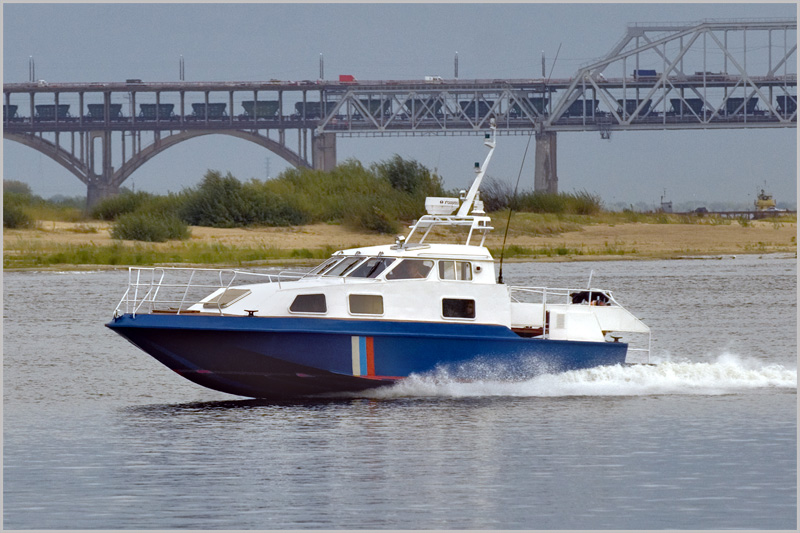 Vympel Shipyard
On October 9, 2015, Vympel Shipyard (Rybinsk, Yaroslavl Region) launched yet another Chibis-class coast guard patrol boat of Project 21850 (hull No 02132), the shipyard's press center says. It is the last Chibis-class boat of this year's production programme.
Manufacturer's mooring and sea trials to commence in the nearest future. Upon completion of acceptance/delivery tests the boat will join the fleet of Russia's FSB Border Service in Krasnodar Territory (Sochi).
Rybinsk, Yaroslavl Region based Vympel Shipyard is a fast-growing company specializing in building of medium-, small-tonnage sea-going and river vessels and boats both for military and civil sectors. Since its inception in 1930, VYMPEL Shipyard had built more than 30,000 ships of various types. For the last 40 years the company had built and delivered more than 1,800 boats to customers in 29 countries in Europe, Middle East, South East Asia, Africa and South America. Vympel Shipyard is building serial new generation missile and patrol boats, fast SAR boats, fire-fighting boats, survey and fishery vessels, tugs and other crafts.