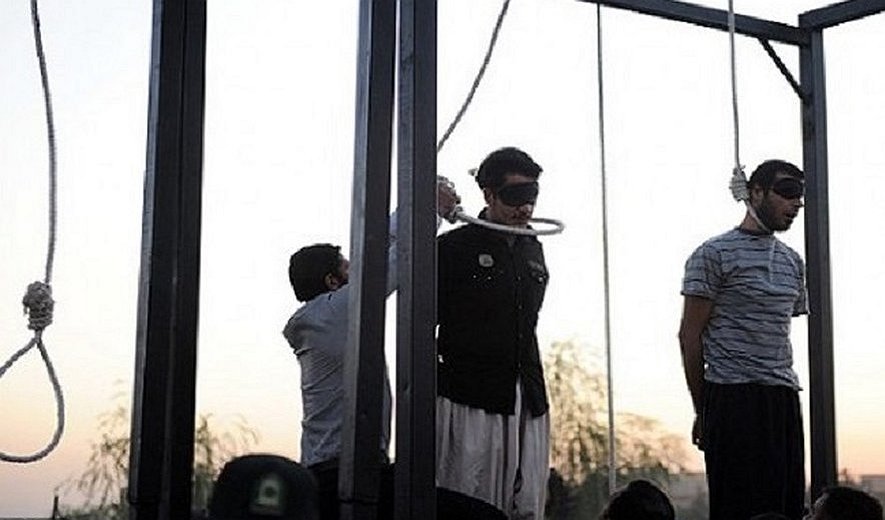 iranhr.net
New York January 11, 2016 - United Against Nuclear Iran (UANI) today condemned Iran's execution spree to begin the New Year. In the first week of 2016, Iran executed at least 25 people, hanging 13 people on January 6 alone. Three of these executions were carried out publicly.
Said UANI CEO Ambassador Mark D. Wallace, "By beginning the New Year with an execution spree, Iran is signaling that it will continue to defy the international community and basic standards of human rights. Proponents of the nuclear agreement signed in July declared that it would lead to moderation of the Iranian regime. Instead, just the opposite has ensued--Iran's conduct has worsened. At the pace it has begun 2016, Iran will once again execute more than 1,000 of its citizens this year."
On January 6, UANI released a detailed fact sheet on executions in Iran. According to the UN, Iran "continues ... to execute more individuals per capita than any other country in the world" and executions "have been rising at an exponential rate since 2005." The Boroumand Foundation recorded that Tehran carried out 1,084 executions in 2015, the highest rate of executions in Iran in 25 years.
Executions in Iran January 1 - January 7:
Thursday, January 7 (5 executions, 2 in public)
1 prisoner executed in public in Shabestar

1 prisoner executed in public in Khoy

3 prisoners executed on drug charges in Ardebil Central Prison
Wednesday, January 6 (13 executions)
1 prisoner executed on drug charges in Hamedan Central Prison

3 prisoners executed on drug charges in Nazarabad

4 prisoners executed (including 1 woman) at Tabriz Central Prison

5 prisoners executed at Rajai Shahr Prison in Karaj
Tuesday, January 5 (4 executions)
1 prisoner executed at Tabriz Central Prison

3 prisoners executed on drug charges in Orumiyeh Central Prison
Monday, January 4 (2 executions, 1 in public)
1 prisoner executed in public in Mazandaran

1 prisoner executed in Nowshahr
Saturday, January 2 (1 execution)
1 prisoner executed on drug charges at Khorramabad's Parsilon Prison