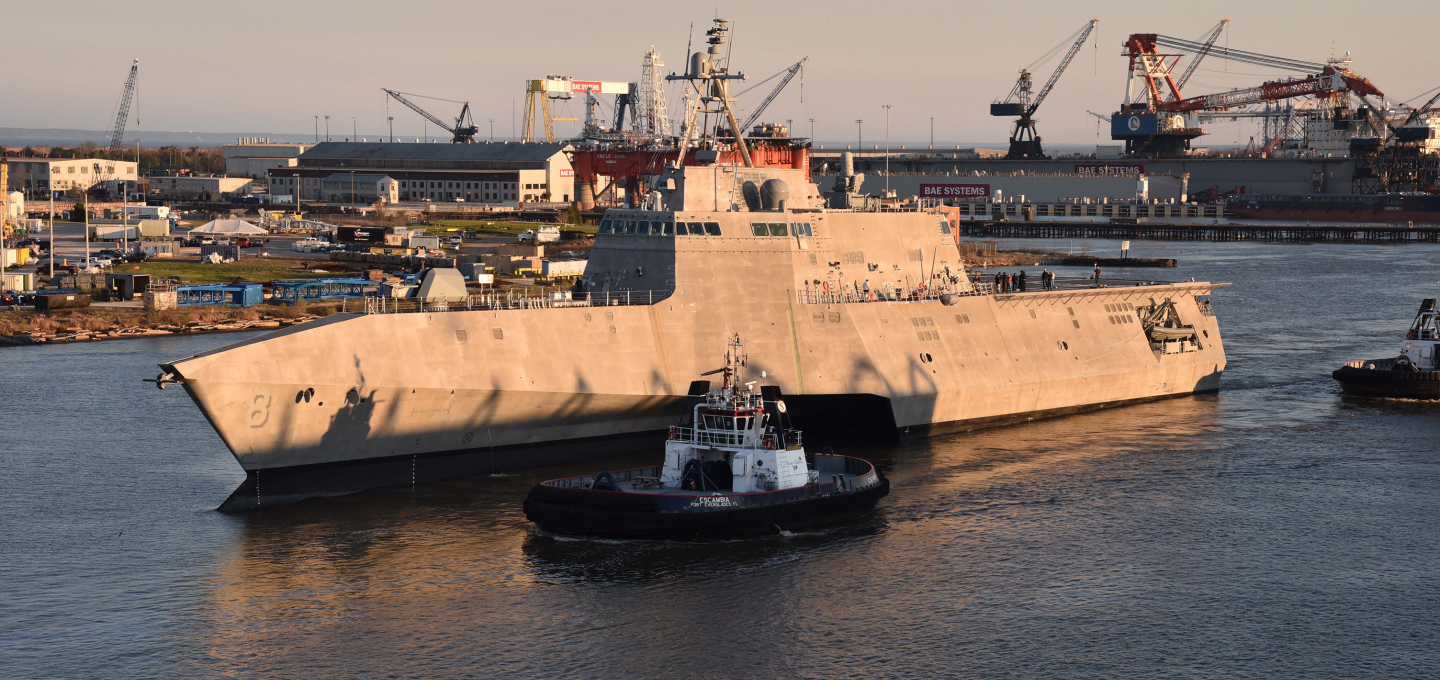 Austal
May 6, 2016 - Austal Limited (Austal) is pleased to announce the U.S. Navy has awarded a US$11,794,802 order to provide engineering and management services for advance planning and design in support of the Post Shakedown Availability for the Littoral Combat Montgomery (LCS 8).
The cost-plus-award-fee order is against the previously awarded Basic Ordering Agreement (BOA) N00024-15-G-2304 for the Independence-variant Littoral Combat program. Austal will provide design, planning, and material support services for the vessel, including program management, advance planning, engineering, design, material kitting, liaison, and scheduling.
Austal has delivered three Independence-variant LCS to the U.S. Navy; two as subcontractor (LCS 2 and LCS 4) and one as prime contractor (LCS 6) under a separate 10 vessel, US$3.5 billion contract awarded by the U.S. Navy in 2010. The program grew to 13 vessels when the U.S. Navy funded an additional , LCS 26, to Austal in April 2016. Austal has seven LCS under construction at its US yard in Mobile, Alabama, with Montgomery (LCS 8) scheduled for delivery later in the year.
Austal is constructing ten 103-metre Expeditionary Fast Transport (EPF) vessels under a $1.6 billion contract from the U.S. Navy, with six already delivered and the remaining vessels under construction at Austal's US yard. Austal is also procuring long-lead materials for EPF 11 and EPF 12 under additional contract's from the U.S. Navy.