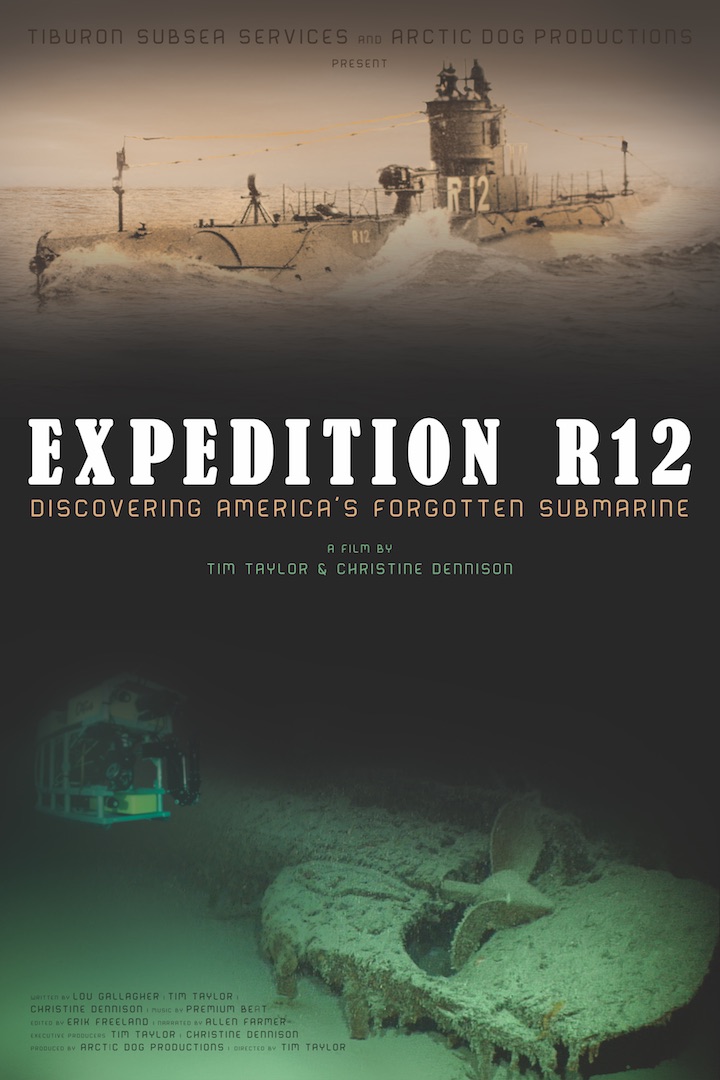 Christine Dennison and Tim Taylor have been awarded the Brazilian Navy League's Medal of Honor, "Grande Benemérito do Parimõnio Marítimo", for their exploration, discovery and dedication to preserving the legacy of the lost WWII Submarine R-12 and her 42 entombed sailors. They were presented with the league's highest honor at a private reception at the Explorers Club in New York City October 14th.
The explorers discovered the WWII United States Submarine R-12 and her crew of 42 entombed sailors in 600 feet of water. Two of the entombed are Brazilian officers and are recognized as heroes in their county. The story of the two Brazilian officers, who were serving on board the WWII US Submarine R-12, remains one of the mysteries that the team has been working to uncover. The history, discovery and investigation is chronicled in the-yet-to-be released short documentary film "Expedition R-12 Discovering Americas Forgotten Submarine"
Attending the award ceremony from Rio de Janeiro was the Grandson of one of the entombed officers and current President of the International Navy League based in Madrid, Marcos Roberto de Paula Rosauro de Almeida. Representing the Admiral of the Fleet and current commander of the Brazil Navy, his Excellence Admiral Bacellar Eduardo Leal Ferreir, was Contra-Almirante Josã Roberto Bueno Junior. In attendance for the United Nations was Deputy Consul General Brazil Minister Lúcia Maria Maierá.
Tim and Christine discovered the USS R-12 and ran multiple filming expeditions, dedicated years of research, tracked down families and documented interviews. They personally transported family members to the site of the sinking for an anniversary memorial and visited many of the families personally." states Marcos Rosauro de Almeid.
The event was the first time the Brazilian Military and families have witnessed the underwater gravesite of their fallen heroes. The team is working though the non-profit Ocean Outreach to share the historic findings and accomplishments. They are currently developing inner city high school STREAM (Science, Technology, Robotics, Engineering, Arts, Mathematics) outreach programs showing what a small dedicated group of explorers can accomplish using the latest technologies.